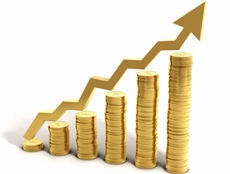 It turns out that there is a science to winning in Facebook advertising.  We looked at what others around the net are doing to generate positive returns on their Facebook ads, identified the commonalities and compiled them into a list of best practices.  We have also tested the strategies to run ads with 3x – 4x returns.  Here, the infographic illustrates these principles. By referring to it, Facebook ads need not be money wasting random process for you anymore.
Some of the best performing ad campaigns on Facebook are carried out with a low barrier call-to-actions such as free trial/consultation/eBook/webinar. Unlike on Google search, Facebook users lack the intent for a high-commitment purchase.
In my case, I gave away a free SEO checklist to my audience and it attracted around 200 options from Facebook. Some of them ended up buying my service, and I made 3-4 times my ad spend on Facebook! Not to mention that I get to build my email list at the same time!
At the end of the day, the winners on Facebook will be those who managed to gain an intimate understanding of their audience. It helps in every step along the way, from deciding on your targeting settings to coming up with your offer. The best way to bridge the gap between you and your target audience would still be to go into a conversation with them on an individual level. For once, do things that don't scale.  And you will see Facebook ads skyrocket your business.
Learn more about building a profitable Facebook campaign from this infographic!
Ted runs Ice Cube Marketing, a digital marketing agency in Singapore that helps local small businesses acquire leads from channels such as Facebook and Google.