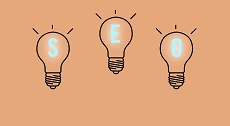 SEO or search engine optimization is a process which online marketers use to help rank their client's websites as high as possible is SERP. Nowadays, such type of marketing is more important than ever before. Search results are getting refined by day, now including options to call businesses directly from the search results, providing map directions and showing working hours. Considering all the advantages good ranking carries with it, it is no wonder more and more small businesses are investing in SEO. In this article, we will introduce you to the concept of SEO and its importance for businesses of all sizes.
On-page:
On-page optimization consists mostly of technical tweaks that can help you rank higher in search engine results. With that in mind, on-page SEO on its own is not enough and it is not some magical thing that will catapult you in front of the competition. You could say that good on-page optimization is a prerequisite for an off-page one.
First things first, every page needs to have an optimized title. Title tags are used to display the "name of the page" at the top and it is also written in the tab title in web browsers. It is recommended for titles to contain keywords the page is ranking for in the first three words of the title. As Google typically displays between 50 and 60 characters, the ideal title length is 55 characters.
H-tags or headings should also contain keywords; not all of them, but it is recommended in moderate amount. Likewise, diversification is in order. Using just H2 or H3 is not recommended, however, combining all of them is.
<Meta> tags are descriptions not visible on the page itself, but they are read by search engines and browsers for configuring the looks of results and pages. These should also contain keywords. Meta tags were used for keywords stuffing and "cheating" search engines into misinterpreting the page's relevance. This is not the case anymore, though they are important, they can no longer influence search results as much as leading you to the first page.
Google recommends creating content with at least 300-500 words. Though quality cannot be assessed by the length of the content, there is not much that can be said with a couple of hundred words. Also, good content is the best way to conduct a proper off-page optimization.
Off-page
We already mentioned that on-page optimization is a prerequisite for off-page SEO. Why is it so? Off-page is dependent on the quality of content your website is hosting. When we say content, we don't talk about written content only, we mean the whole package. Starting with web design, on-page optimization elements, all the way to blog posts, images, videos and other content elements. Since the main aspect of off-page optimization is generating links from other websites to your website, you need to give them compelling reasons to do so, and your content will be that reason.
If you impose yourself as an industry expert and leader by doing research in your field and presenting the results on your blog, the links should be pouring down.  Having said that, not everyone can do things like that. In which case, a bit more effort on the SEO side is needed – link building. Link building has many forms, starting with classic guest posting, forums and directories all the way to broken link building, link reclamation and skyscraper technique. The best way is not to focus on a single one, but combine them during a prolonged period of time, since off-page SEO is a lasting process.
The bottom line is that before doing anything in regards to SEO, you will need to have your website thoroughly planned before you actually start building it. Every capable freelance web designer knows that on-page SEO is planned and implemented along with the design of the website. In any case, it would seem that a proper SEO starts with the earliest stages of website establishment.