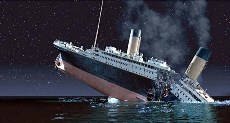 What keeps you up at night?
For business owners, the list can be long, simply because operating a business brings with it so many uncertainties. One of every 5 establishments started in 2014 (the most recent year for which statistics are available) didn't make it a year. Almost half of those started in 2011 haven't survived, according to the U.S. Small Business Administration.
The good news is that the survival rate of startups has increased in recent years, according to the SBA and the Kauffman Foundation. Both on a one-year and five-year basis, businesses have a greater chance of living longer than they did earlier in the decade.